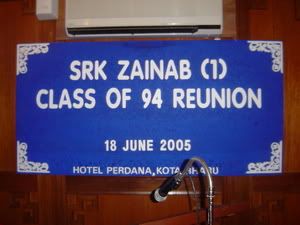 Just this afternoon we had our reunion hi-tea..I would say it was quite succesful..Although I was really tension at the beginning since my multimedia presentation for alumni launching n memories didn't work as the way it should be. but after a few adjustment..fortunately it finally work..(thank god..if not I would have to use plan B..hehe..)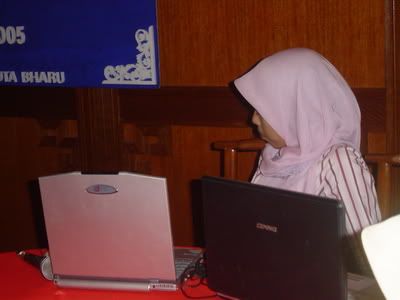 me behind those laptops..sorry on duty..
and the best part is when all the old stories is recalled..hehe..we really had a good laugh..how naughty we are during those years...
well..i was really tired..and sleepy..tomorrow radin is going back to KL..and I hv to send her early to the airport..
I will post more bout the reunion..
thanks teachers n girls for coming...hope to see ya again next time..(Biar penat..It's worth it..)
later..nite