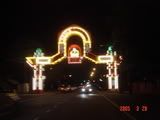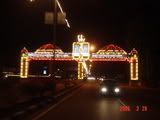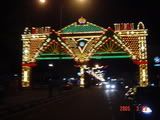 30 dan 31 March hari tu cuti umum negeri kelantan sempena hari keputeraan sultan Kelantan.
Huhu bergemerlapan bandar KB dengan cahaya..kat belakang umah aku pun ada pintu gerbang besar..Siapa biasa area Telipot mesti tau katner..hehe

Below are photos yang sempat adik aku snap..when she and my other family members attend one of the dinner held in conjunction with the sultan's birthday..Tak sempat lak die snap gambar the new Tg Ampuan Mahkota..huh..

I'm not in Kb at that time..that's why i'm not in the pic.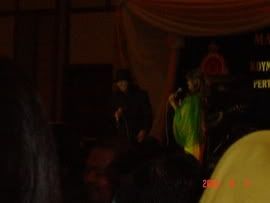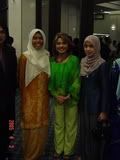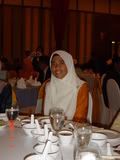 above: raja azura n jay jay. below left: my sisters with raja azura

below right

: at the dinner table