Adui ..siksa jugak bila komputer kesayangan dijangkiti virus lagi..
bermacam-macam trojan ada..cam dalam filem Troy lak..haha
It takes time to format it since i have a few matters to settle in KL..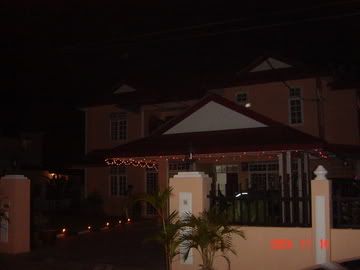 Apa peristiwa yang tertinggal yerrr...Hari Raya..hmmm apa yang best yer??
Macam biasa ajer...My family have our own routine during hari raya...
the only change was that we celebrated raya with 2 new members..
Sekali lagi tahun ini aku sembahyang raya atas tar..haha..
tu laa mentang2 umah dekat ..pi lagi lambat2 kat masjid..eheh...
Seronok tengok anak sedara aku .bergaya dengan jeans..
tak padan baru umur 2 bulan..nasib baik tak kasut adidas..
sedihh...aku takde baju raya tahun ni..
takpe takde baju raya pun takpe...janji bergaya.. *wink
Our open house was on the third day of raya since on the second day my parents had to attend the Tg Mahkota's wedding.( I'll talk about the wedding later..).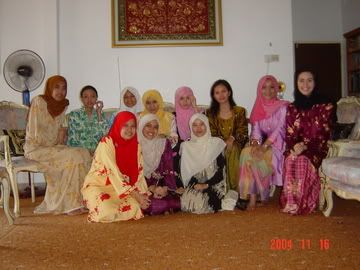 Ramai jugak yang datang..Thanks korang!!!.. Budak UTP.. Ifa jer yang mai..Dapat jupe Pijat (geng Naim)..
Yang selebihnye geng2 ZS...kebetulan dah ramai2 tuh ..meeting reunion pun diadakan..
Antara yg hadir Azah, Esoh (or shall i say fiona?.. hehe ..gurau jer..), Mc Teck, Elisa, Nida, Asmak, Azila, Ili, Nik Lily, Aleena..dan ramai lagi..